Detail of a painting by David Bloom
An annual event where we, the people, come together to celebrate and practice world peace and harmony.
Our 28th Anniversary Celebration
FREE FAMILY EVENT!
Music Festival And Potluck Celebration
Sunday, November 24th, 2019
1:00 pm – Sunset

1302 Stewart St., Oceanside, CA 92054
Join us at Rancho Villaseñor
Hosted by the Villaseñor family and friends
We're taking our National Celebration of Thanksgiving where Native Americans and Europeans ate in Harmony and Peace together and going Global in the Spirit of LOVE, Celebrating our Differences, and Creating

5,000 Years of Unity on Earth!
What to Bring
An appetizer, main dish, salad, or a dessert to share with 12 others, made with warm loving hands! Please bring a picnic blanket, lawn chair, and a jacket.
This is a non-alcoholic event
Lupe's Apple Pie Contest
   This year at our Snow Goose Global Thanksgiving Celebration, we're going to have an apple pie and chocolate chip cookie baking contest in honor of Victor's mother, Lupe. In Victor's book, Our First Lady Pope, he tells how his mother Lupe made the greatest apple pies! They were tart. Not too sweet. And the apples weren't overcooked. And the crust, underneath and on the top, wasn't thick, and yet very tasty. 
   So fill out the form to let us know you are entering the contest, and bring your apple pies no later than 2:30, and the best three pies will each get a free house tour, a brand new autographed copy of Our First Lady Pope, and a ribbon for First, Second, and Third prizes! Plus our local firefighters have been invited to help us judge the contest! 
Noted author Victor Villaseñor had a vision from his grandmother come to him one night in a dream. In that dream, his grandmother instructed him to promote a vision for world peace by gathering people together like snow geese who have flocked together in unison and harmony for over 20 million years.
In 1992 Villaseñor manifested his vision for world peace by creating Snow Goose Global Thanksgiving Celebration of Peace and Harmony.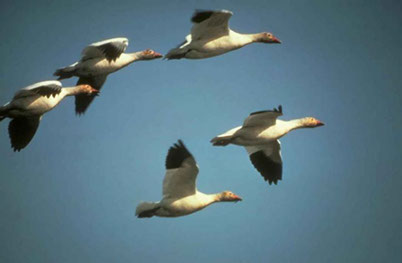 A life-changing dream…
Annually the Sunday before Thanksgiving, it is a day for people to put aside their political, racial, and socio-economic differences and to come together with a sense of community. The first Global Thanksgiving was celebrated in Spain with only 70 people in attendance.
The second was celebrated at Plymouth Rock. Since then the Snow Goose Global Thanksgiving Celebration of Peace and Harmony has been celebrated at the Rancho Villaseñor in Oceanside, California and several other cities across the United States.
…now a global movement.
The Snow Goose Global Thanksgiving Celebration of Peace and Harmony is open to all. Participants are asked to bring a food dish to share with others.
The Snow Goose Celebration of Peace and Harmony serves as a kickoff to the holiday season, and as a reminder that their family and local communities are but a microcosm of the global community. We are responsible for the tenor we bring to one another and the world.
A quick Introduction:
Victor Villaseñor
A gifted and accomplished speaker, Victor Villaseñor, in his candid and heartfelt manner, brings a fresh perspective to a number of universal themes, including pride in cultural heritage, the strength of family, dedication to education and personal achievement, the power of the written word, world harmony and peace. Visit Victor's website.
Dear Friends,
I'd like to announce it's our 27th Snow Goose Global Thanksgiving and yes, yes, yes it will be held at our Rancho in Oceanside the Sunday before Thanksgiving, like always. The event starts at 1 pm and ends at sunset with all of us lighting a candle and facing east, sending our love around the globe.
Remember, it's a day of giving thanks. People get high on giving thanks. No complaining, no talking about sports, politics, or religion. Only an ongoing conversation of gratitude, acknowledging all the good things that happened to us in the past year.
It's free. It's a potluck. Bring a dish that you made with your own hands, for 12. Smiles and laughter and music is what this event is about, and telling our kids that they are angels, in fact, we are all Snow Geese angels helping to create Heaven on Earth.
Check my website victorvillasenor.com and send us your email address so we can gift you a free ebook copy of my latest book, Our First Lady Pope.
By the way, there will be an Apple Pie Contest and chocolate chip cookies to honor my late mother Lupe Villaseñor.
THANK YOU! THANK YOU! THANK YOU! With the blessing of Papito Dios!
Victor
If you would like to get more information or assist with our efforts please write to us using the contact form.
Harmonizing withal in the spirit of peace.
Start your own Snow Goose Celebration!
We realize that not everyone around the globe can join us at the rancho.
We encourage you, your family and friends to reach out to your own local communities and organize your own Snow Goose Celebration!
Remember, our focus is to bring people together to promote peace, love and harmony. It only takes one person to get the word out, start now!